Sunday, March 20th 4-7PM
William Emboden – Art of William Emboden
By Tony Clark. With special guest William Emboden, Tony Clark, and Peter Shire.
Book Release and Signing Party
Sunday, March 20th, 2016
4-7PM
THE ARTIST
William Emboden Ph.D., F.L.S.
William Emboden has published seven books, coauthored two others, and is the sole author of two hundred and fifty articles. He has served as professor of biology in two California universities. His five year Presidential Appointment at Harvard University and lectureships at UCLA and Oxford University are a part of a distinguished academic career during which he was awarded Outstanding Professor. Emboden's foray into art began with his early, meticulous, botanical drawings. His talent led him to create by employing a variety of media. His studies with two leading European artists — an Italian and a German — his appreciation of ancient scripts and global museum visits opened his mind to a wide concept
of art and artistic methods. His expansive interests and artistic techniques have culminated in internationally acclaimed art exhibitions. Privately collected, he is enjoying his quiet celebrity. This book explores and touches on his many endeavors. It is the first work to treat Emboden's artistic talents as a true marriage of poetry and science. This book is a revelation of the great diversity of his art and the new language with which he creates.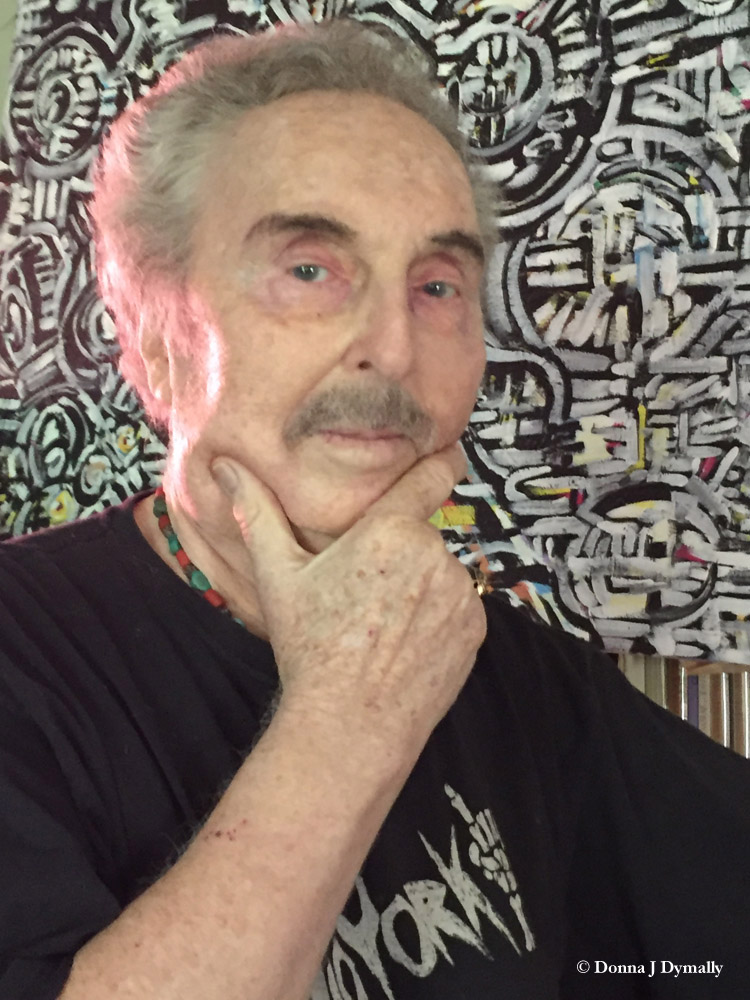 THE AUTHOR
While living in Paris the young Tony Clark was introduced to all the performing and visual arts. He became a dancer, choreographer, director and producer
of ballets, operas, plays, films and theater. Then his Fine Arts gallery Arts of the Theatre which led him to curate French exhibitions internationally. The French government awarded him a knighthood as Chevalier dans l'Ordre des Arts
et des Lettres, in recognition of his curation and organizing exhibitions, and in keeping the French arts alive.
He has served on the boards of the following organizations: International Conference of Museums, American Association of Museum Directors, The National Museum Review Committee, The French Heritage Society, The National Historical Preservation Society, American Museum Association, Japan American Society, The Shoah Foundation of Visual History, Art in Public Places, Change A Life Foundation, Multiplex Dance and The Hollywood Arts Council.
As a lecturer and expert of French Art from 1864 to 1950 he had given speeches and interviews globally. Renown featured guest in several educational videos and television shows. Also an educator, he started the first Arts Program for the Unified School District of Irvine California. Also, with the Cultural Affairs Department of Los Angeles he conducted classes for children at Barnsdall Art Park and Theater. Chevalier Clark continues as a Fine Arts consultant. In this capacity he builds private, corporate and museum collections. He represents and manages  choice contemporary artists that work in the US, UK, Germany, France and Japan. As an art critic his works can be found in many printed and online publications.
Clark curated different retrospectives of the work of Jean Cocteau and his contemporaries that toured throughout Japan to Eastern Europe.  Clark was the keynote speaker for the dedication of the Jean Cocteau Collection de Musee Menton, France. Currently, he is devoted to charities that include the Hollywood Arts Council's Project S.O.A.R., Anti-Bullying Foundation B.A.R.E. Los Angeles
Music Center's Dance and Opera Outreach Programs, LIGHTS CAMERA CURE for research for Pediatric Cancer and Picture Me Happy for children with terminal illnesses in hospitals.
William Emboden – Art of William Emboden
Retail price $49.95
Hardcover: 108 pages
Publisher: Chevalier Tony Clark (Premium Modern Art, 2015)
Language: English
ISBN-10: 0692527109
ISBN-13: 978-0692527108
Product Dimensions: 9 x 12 x 1.25 inches

Only books purchased here will qualify for signing.
Reserve your signed copies today!
Contact the book store for purchase information.
(323)663-0122 or sales@soapplant.com