Saturday, August 3
Adventure Time Super Event
The Adventure Time Encylopaedia Book Release Party
featuring Martin and Olivia Olson, Tony Millionaire, Pen Ward and Tom Kenny and Evil Music, Evil Snacks, and Evil Fun for Everyone!
Saturday, August 3, 2013, 3-10 PM
Compiled by His Lowness Hunson Abadeer, Lord of Evil. Translated from the Scrolls of Ooo by Martin Olson.
What time is it? Adventure Time! Created in conjunction with Cartoon Network Enterprises, Abrams is excited to introduce The Adventure Time Encyclopaedia, the first-of-its-kind, definitive guide to the show's beloved characters and world. The Adventure Time Encyclopaedia includes everything anyone will ever need to know about the Land of Ooo and its inhabitants-secret lore and spells, fun places you should visit and places where you will probably die, what to eat and what not to eat, whom to marry and whom not to marry, how to make friends and how to destroy your enemies-plus "marginalia" and doodles by Finn, Jake, and Marceline.
The Adventure Time Encyclopaedia is written by Martin Olson, the voice actor for the Lord of Evil on Adventure Time, who narrates the book in character. It also features original illustrations by acclaimed Adventure Time cartoonists Renee French, Tony Millionaire, Celeste Moreno, Aisleen Romano, and Mahendra Singh, and is designed by Sean Tejaratchi. The show's creator, Pendleton Ward, contributes original content to the book as well.
About the Show
The Emmy® Award-nominated Adventure Time first exploded onto television screens in April 2010, and is one of the most popular animated programs on Cartoon Network. It follows the adventures of Jake the dog and Finn the human in the post-apocalyptic Land of Ooo. Best friends Finn and Jake live among other colorful, crazy characters such as Princess Bubblegum, Lady Rainicorn, Lumpy Space Princess, the Ice King, and Marceline the Vampire Queen, and the show's climactic storylines, vibrant and colorful animation, and adult humor and character development have made Adventure Time a hit among children, tweens, college students, and adults.
The Adventure Time Encyclopaedia is both a companion and an indispensable supplement to the characters, story, and world of the show. Fans of all ages will love this side-splittingly funny, complex, and intricate love letter to the cartoon.
Martin Olson is a comedy writer, television producer, stage director, and composer. Olson is best known as a "founding father" of the Boston comedy scene, and he has received an Emmy nomination and Ace Award for television writing. Olson lives in Los Angeles.
Adventure Time Encyclopaedia
Hardcover: 160 pages, $19.95
Event
Date: Saturday, August 3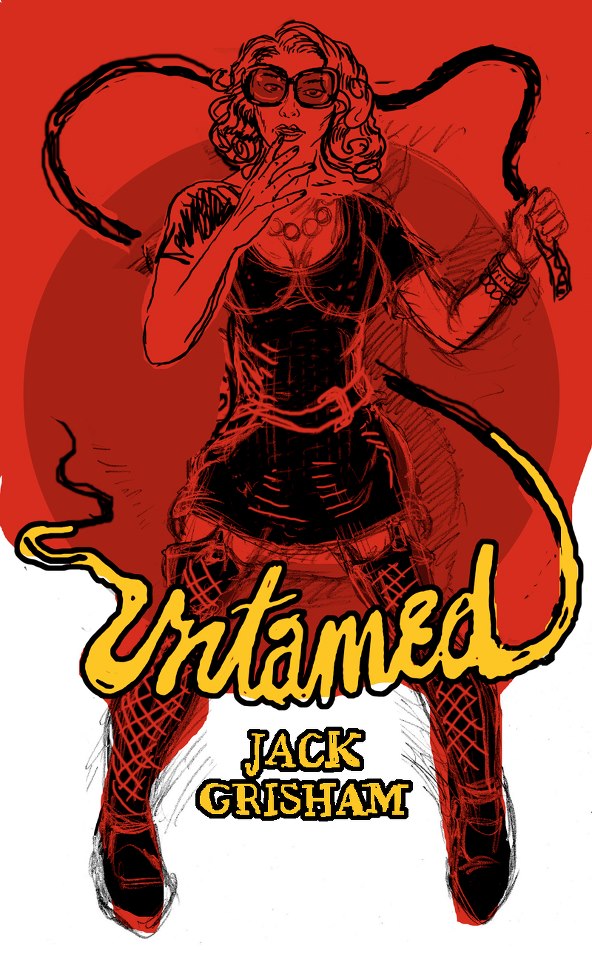 Sunday, August 4
Bob Forrest Running with Monsters (a Memoir) &
Jack Grisham Untamed Book Release, Reading and Signing
Sunday, August 4, 2013, 6 PM – 9 PM
"Running with Monsters" is Bob Forrest's memoir about his drug-fueled life in the LA indie rock scene of the '80s and '90s and his life-changing decision to become a drug counselor who specializes in reaching the unreachable.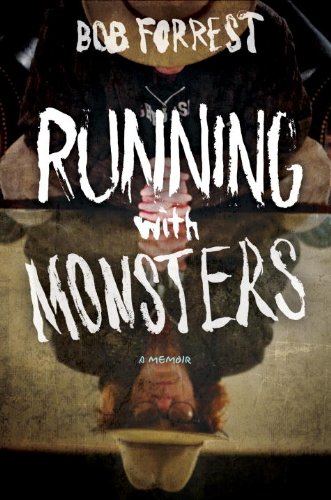 Former frontman of Los Angeles cult-favorite Thelonious Monster Bob Forrest ran with a group of musicians that included the Red Hot Chili Peppers' Anthony Kiedis and Flea. Though his band's future looked bright, Forrest was in bad shape and let his career slip away as he sunk deep into chemical dependency. He went through many unsuccessful stints in rehab. When his sobriety finally stuck, he saw an opportunity to help others who were in his same predicament. Fed up with the traditional rehab approach, he eventually developed his own outpatient program called Hollywood Recovery Services. He has since helped guide many people back from the brink of death. Forrest is currently a star counselor with Dr. Drew's Celebrity Rehab and Sober House and helps some of the most unruly celebrities heal. He gets through to them because he knows what they're going through.
Jack Grisham Untamed
Jack Grisham has just released his second book on Punk Hostage Press, Untamed, featuring 10 classic tales of sex, betrayal, torture, depression, shape-shifting, pyromania, God killing, suicide and stuffed animals, generously peppered with the word 'fuck'. Untamed is Illustrated by Scott Aicher
Grisham has led quite the life—most of it, not so pleasant. He was the founding member of Vicious Circle, a SoCal punk band so terrifying that in the book Hardcore California the author claimed that a typical VC show would have 12 ambulances and 24 stretchers outside. He was and is again, the lead vocalist for the influential T.S.O.L. If you want credibility in the rock world, you claim growing up listening to, or hanging out with T.S.O.L.—as bands like The Offspring, A.F.I., Sublime, Pennywise, and even Guns 'n' Roses have done. Grisham then moved into the pop world with The Joykiller, an Epitaph recording act that sold 100,000 records and garnered a disco hit in the Netherlands with the infectious ode to street-sex, "Go Bang". Next came movies: Suburbia, Punk's Not Dead, American Hardcore, Let it Rock, Urban Struggle, When We Were Feared, Rage, and The Other F Word, to name a few. Grisham became sober over 20 years ago and has been a community activist even wandered briefly into the American political arena when he ran for Governor of California in 2003, to, as he claims it, "bitch about our inability to care for our own people and the soon to be economic collapse of our country".
Grisham's first book, An American Demon, is a gritty novel that has been called, "the only piece of real literature to ever come out of Punk Rock". This is a book so honestly terrifying that a Hollywood agent deemed it, "too unethical and violent even for Hollywood." But the joke's on him because the book has been compared to Dostoevsky's most revolutionary novel, Notes from Underground and it's showing up in libraries all over the world, along with the fact that An American Demon is now being made into a Hollywood feature film.
Event
Date: Sunday, August 4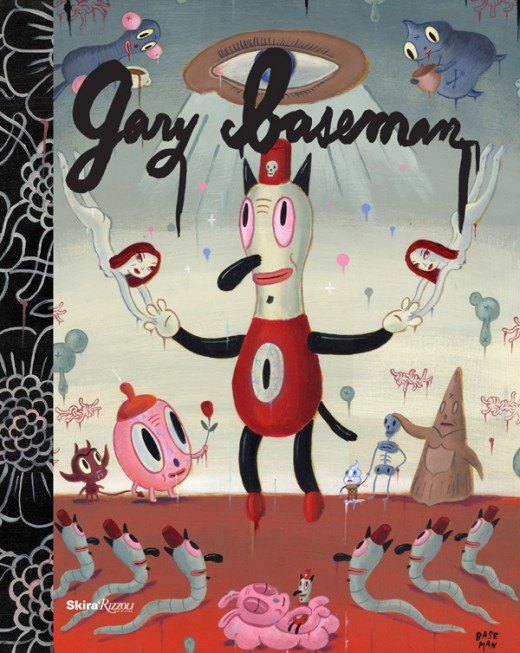 Now through August 18
Gary Baseman
"The Door Is Always Open"
April 25 - August 18, 2013
@ SKIRBALL CULTURAL CENTER
2701 N. Sepulveda Blvd. Los Angeles, CA 90049
Gary Baseman got his start right here at La Luz de Jesus Gallery, so in honor of his hometown career retrospective at the Skirball Cultural Center, we've collected all of the Baseman goodies we've got in stock onto one page. We've got books, show posters, some super limited edition toys, stationery, and even some original art. Advance word is that this show is shout-from-the-rooftops incredible, so be sure to check it out!
Contact Matt Kennedy, Gallery Director for availability and purchase info: (323) 666-7667
Event
Date: Now through August 18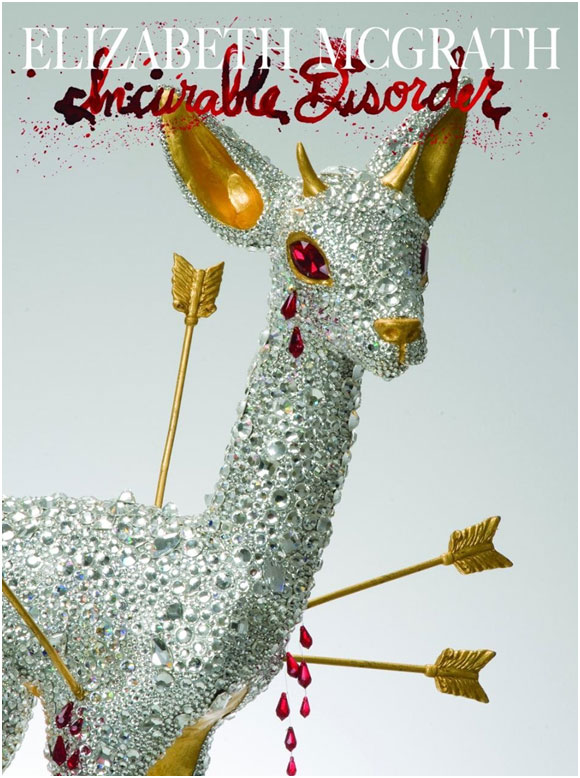 Sunday, August 24
Elizabeth McGrath: Incurable Disorder Book Release Party
Sunday, August 24, 2013, 7 PM
"Incurable Disorder" is Elizabeth McGrath's second full-length monograph, including works from 2005 to 2012. One of the leading women of the pop surrealism movement, McGrath has an uncanny knack for creating dark, edgy, fantastical works layered with beauty, angst and significance. Influenced by the relationship between the natural world and the detritus of consumer culture, she sculpts, paints and builds endearing, often tragic, creatures from a wide range of materials including ceramic, cloth, paint, paper, gold leaf, rhinestones, shells and found objects. From dioramas to mixed media paintings to three-dimensional sculptures, each piece is infused with deep meaning - historical narratives, cultural references, environmental statements - while teeming with the charm, dazzle and beauty of a lovingly crafted - and lovable - object.
Self-taught, Elizabeth McGrath has exhibited extensively in galleries and museums in the US and Europe including the American Visionary Art Museum and the Bristol City Museum and Gallery. Her first book, "Everything That Creeps," was released in 2005. McGrath lives in Downtown Los Angeles with her husband, the artist Morgan Slade, their daughter Sadie Valentine Slade and hairless Chihuahuas Blue and King Tut.
To celebrate not only the release of her new book but also her birthday, Liz returns for just one day to the place her career began: La Luz de Jesus Gallery. There will be live music, bbq and other special surprises! It all starts at 7PM on Saturday, August 24th with a scheduled ending of 10PM. Presales are available, so contact Tricia@soapplant.com or call the book shop at (323) 663-0122 to reserve your signed copy today!
"I love Liz's mystical, magical, creations. They are the kind of creatures I want to keep company with. They make me happy." -- Mark Ryden
Elizabeth McGrath: Incurable Disorder - 160 pages, $39.95
Event
Date: Sunday, August 24
Ongoing
In The Hallway
An ongoing display of available art from the best on our roster
Contact Matt Kennedy, Gallery Director for availability and purchase info: (323) 666-7667