October 7 – 30, 2016
SONNY KING & JIM BLANCHARD
October 7 – 30, 2016
Opening Reception: Friday, October 7th 8PM
Sonny King – Silver's Circus
Inspired by a childhood that was split between a strict Australian boarding school and the colorful environment of the circus where his father worked, Sonny King creates vibrant renditions of big-top life that take viewers back in time. His work captures beautifully the bustling activity and energy of the circus, offering perspectives from both inside and outside the tent in scenes that are dramatic, dynamic, and carefully arranged. Delightfully animated figures–aerialists, clowns, and enthusiastic show-goers–inhabit his three-dimensional creations and paintings. Each scene reflects King's eye for specifics, as he lavishly embellishes every section of a work. A love of bold colors and experimental lighting are distinctive of his style.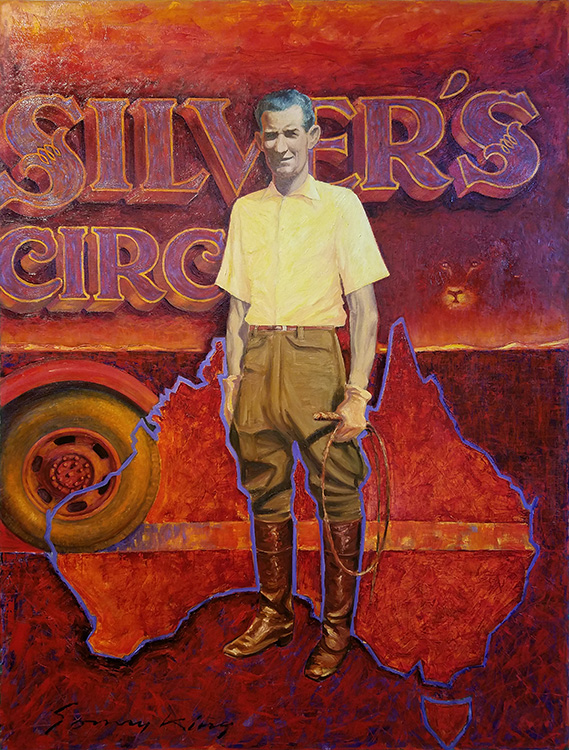 Other subjects, including small-town life, have inspired Sonny to create lively, folksy dioramas. On his thoughtfully rendered presentations, telling moments come together in ways that are touching yet never overly sweet. His work pays tribute to the past without hovering in sentimentality. Several of the pieces in this exhibition were part of a mini-retrospective at the California Folk Art Museum, and his animatronic Ferris Wheel is sure to satisfy Carny fans of all ages.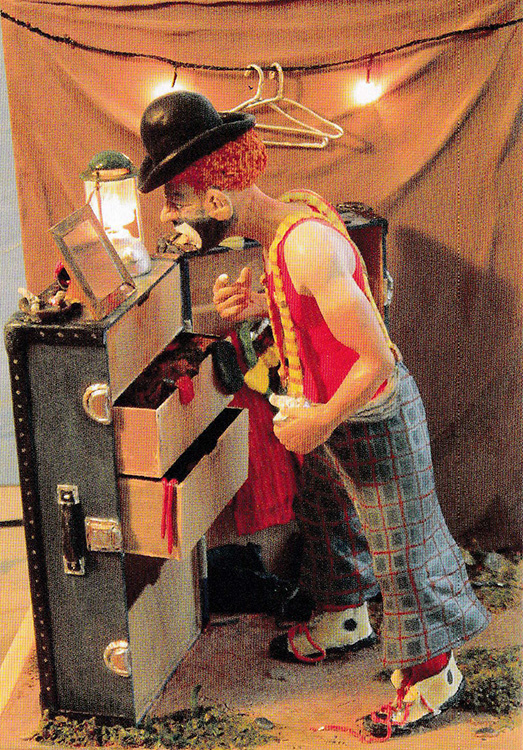 Jim Blanchard – Visual Abuse
Jim Blanchard's work from 1982–2002 intersected with punk rock, grunge, psychedelia, alternative comics, "zine" culture, portraiture, and "girlie" art. The newly released Visual Abuse gathers Blanchard's art into a cohesive whole; one section assembles the best of Blanchard's LP covers, posters and flyers from the hardcore punk era through grunge, including iconic Black Flag, Nirvana, and Soundgarden posters.
This exhibition is a survey of the many aspects of Jim's work that prove his place among the poster art greats. Augmenting the posters are the original drawings and paintings that became his most iconic images.
BELOW ARE A SELECTION OF SIGNED & NUMBERED PRINTS
Jim Blanchard will be present for the opening reception and will be signing copies of the Visual Abuse book from 8-10PM on Friday, October 7th, and then again on Saturday, October 8th from 4-7 PM. We'll have original and limited reproduction fliers, as well as an assortment of original gig posters available for sale and signing.
Contact Gallery Director Matthew Gardocki for purchase info:
info@laluzdejesus.com  (323)666-7667